It is a daunting task to capture the true essence of nature in a single object or gesture. Nonetheless, our Color Rush Bouquet manages to embody the spirit and vitality of Mother Nature with its brilliantly vibrant flowers. This arrangement showcases sunny yellow sunflowers, yellow solidago, yellow [...]
Add To Cart
Add 8 Balloons for $42.95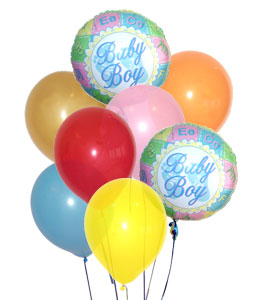 It is a daunting task to capture the true essence of nature in a single object or gesture. Nonetheless, our Color Rush Bouquet manages to embody the spirit and vitality of Mother Nature with its brilliantly vibrant flowers. This arrangement showcases sunny yellow sunflowers, yellow solidago, yellow [...]
It is a daunting task to capture the true essence of nature in a single object or gesture. Nonetheless, our Color Rush Bouquet manages to embody the spirit and vitality of Mother Nature with its brilliantly vibrant flowers. This arrangement showcases sunny yellow sunflowers, yellow solidago, yellow [...]
It is a daunting task to capture the true essence of nature in a single object or gesture. Nonetheless, our Color Rush Bouquet manages to embody the spirit and vitality of Mother Nature with its brilliantly vibrant flowers. This arrangement showcases sunny yellow sunflowers, yellow solidago, yellow mini carnations, orange Asiatic lilies, and verdant greens, creating a miniature sun in a vase. The dazzling and ethereal display is certain to warm the hearts of your loved ones.

Sunflowers, in particular, are renowned for their ability to elevate moods and provide positivity and hopefulness. They represent loyalty, adoration, and friendship, making them a heartfelt way to express your devotion to a dear friend. Meanwhile, orange Asiatic lilies symbolize pride and prosperity, wishing your loved ones a life filled with abundance and pleasure. Yellow solidago, also known as goldenrod, signifies encouragement, growth, and support for those enduring difficult times. Their bright yellow hue generates a cheerful and joyful effect, brightening up the mood and ambiance around you.

Presented in a timeless clear glass vase and adorned with a lime green satin ribbon, this exquisite flower bouquet is the ideal gift for a friend or relative. Our local florists in Canada and the United States provide same-day delivery for your convenience.
Item No. C7-5154
Price: $69.95